Son of Man
Son of Man makes premium natural cider in the Basque style. While cider is often associated with beer, Basque cider is more akin to wine that uses apples instead of grapes. The natural process creates a funky, refreshing flavor and it's never sweet.
Packaging
Design
Illustration
Art direction

Son of Man is growing and what started as a one-product company has now turned into a lineup of many. Their original identity was created by legendary agency
LAND
, but the brand was stretched to its limits. They needed a new approach to their packaging and a design system that's easy to implement.
It all started with the bottle.
The United States is not accustomed to cider in a wine-style bottle. The simple bottle design became the hub which the design system revolves around. Most importantly, it looks distinct on the shelf thanks to the bottle's unique shape and color of the cider.
Never sweet. Extra portable.
We are happy to drink it any time, but Son of Man shines when you're sipping it on a hot Summer day next to a river. So the four pack of premium cider in cans was born.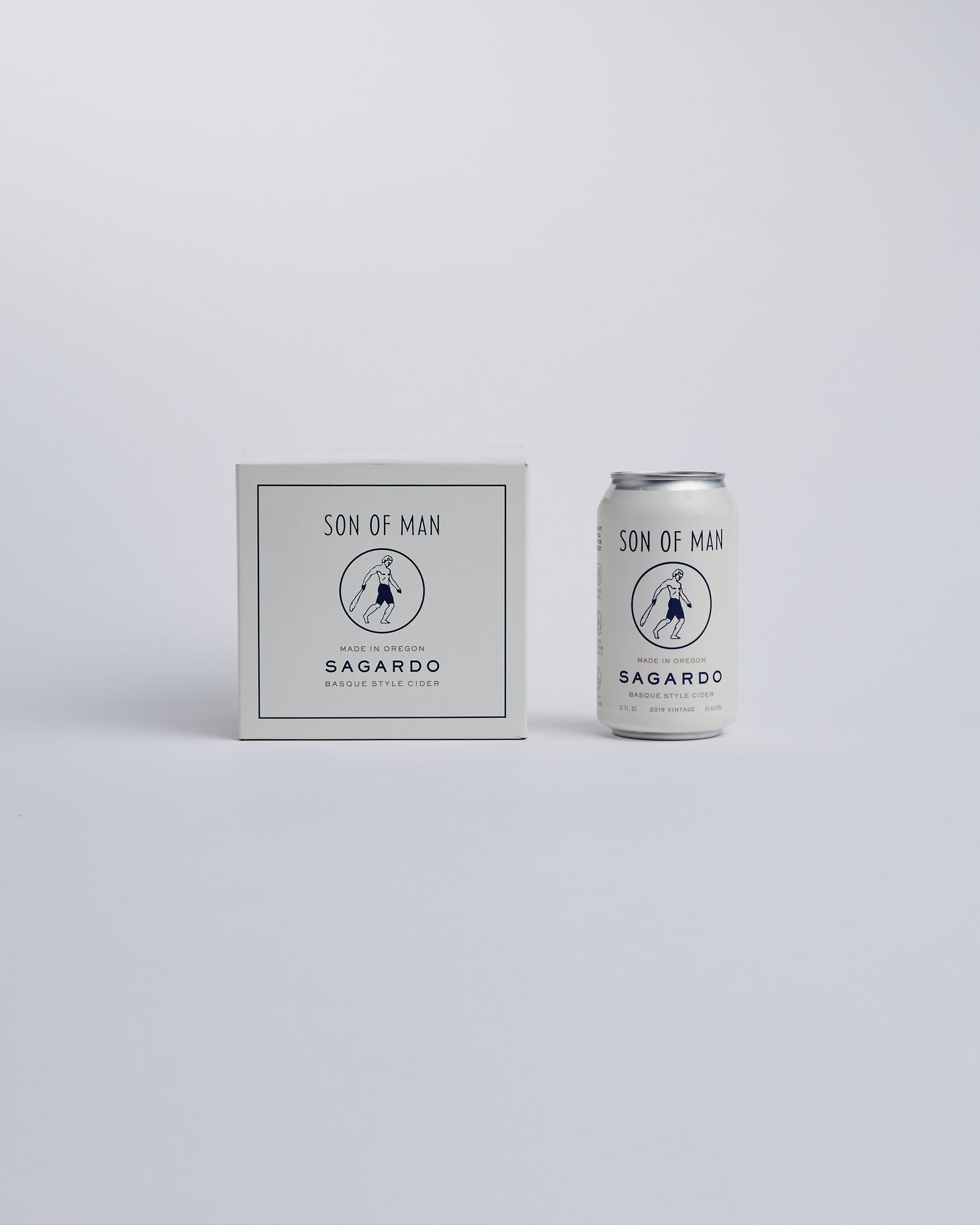 Harvest, then reap the rewards
Son of Man launched their new lineup smack dab in the middle of Covid-19, which was brutal for most premium alcoholic beverage producers. However, Son of Man bucked the trend with their biggest year yet. Every shelf sold out quicker than even their wildest estimates, and they're not even done releasing all their new products yet. More details soon.


Thanks to the Son of Man for being amazing partners, for trusting the process, and for making one of my top 10 favorite drinks in the whole world.


Team
Calvin Ross Carl, Creative Director & Designer
Micah Fisher, Photography
LAND, Identity