CDK Global
CDK builds software for the auto industry and dealerships. They handle lots of sensitive information, making data security a constant priority. CDK hired Edna Perry, ex-CIA and FBI, to be the bad ass leader of their security divison.
Concepting
Art Direction
Photography Direction
Design
Set Design
CDK wanted to create awareness about potential security risks within the company. An internal poster and video campaign targeted everything from using bad passwords to letting strangers in the building.
Edna Perry is watching.

Edna is a boss. She even protected Obama. She knows a thing or two about keeping things safe. I led art direction, design, and the messaging direction for the whole campaign.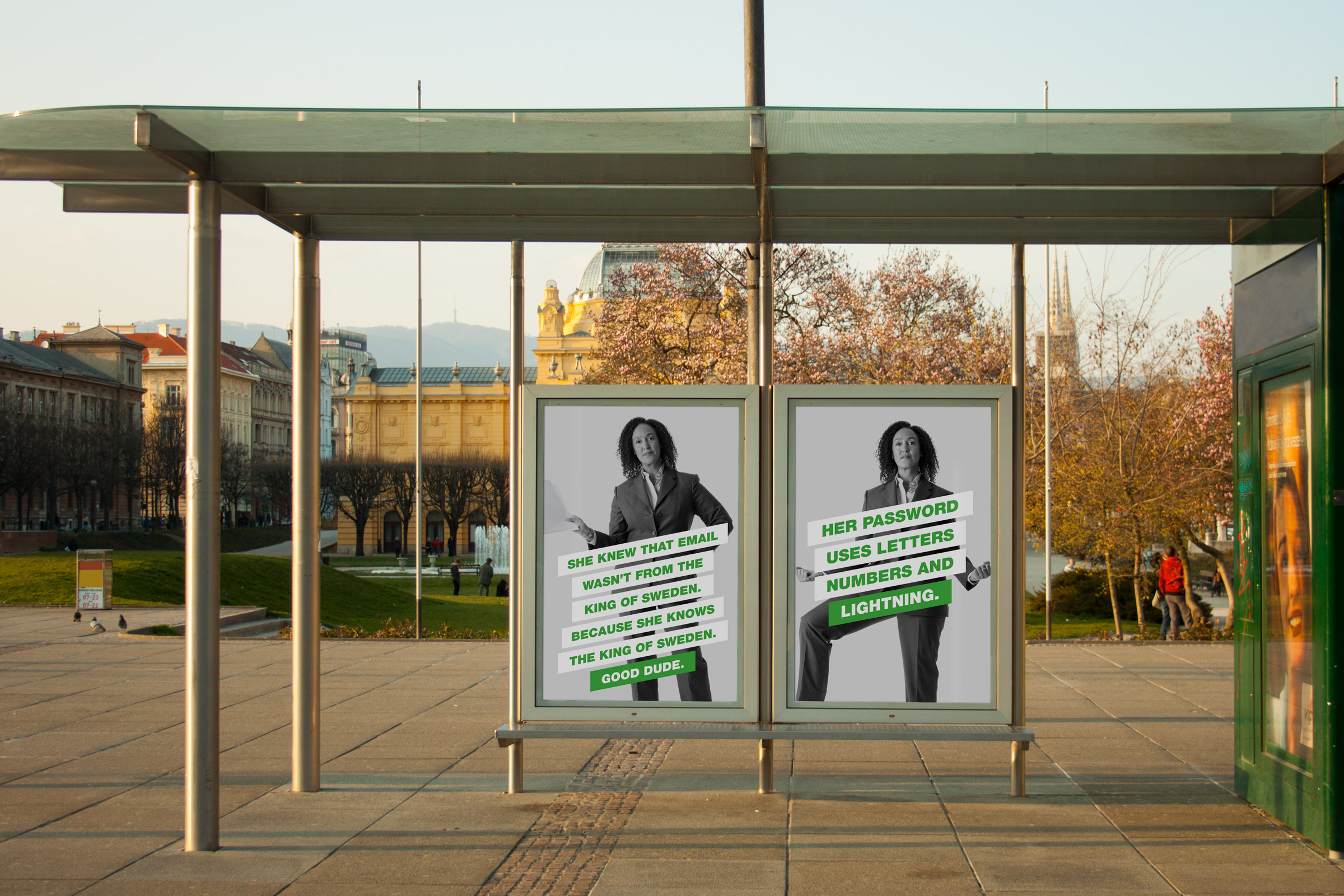 Classified top secret security briefings by Edna.
Short and quirky videos warn employees of the unexpected security risks they face.
Watch your backups.
Edna went from CDK employee to the official company mascot with a no-bullshit approach to security. Thanks to her, everyone's important data is a little bit safer and CDK is a little bit stronger.
Team
Made while working at Sincerely Truman.
Calvin Ross Carl, Art Director & Designer
Simon Armour, Creative Director
Ray Gordon, Director & Photographer
Adam Peterson, Copywriter